The Lennox Family Award for
Excellence
---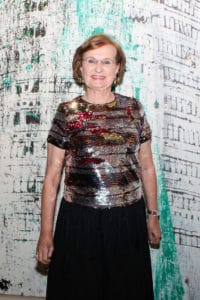 In 2020, the Institute announced a new addition to the Harriet Irsay Scholarship Fund.
The Lennox Family Award for Excellence grants a $2,000 scholarship to a student pursuing a degree in education. This specialty recognition allows us to identify students who are already proving they have what it takes to be top teachers, administrators, and policy makers who will effectuate meaningful and long lasting changes in American schools.
We are extremely grateful to Ms. Janine Lennox, a member of our Board of Directors, for the suggestion and generous donation in recognizing a special student every year in a field that is close to her and her family's hearts. Thank you from the bottom of ours.