Mission
---
The American Institute of Polish Culture's mission is straightforward: to share with Americans the rich heritage of Poland which has contributed in so many ways to the history of the U.S. and the world, and to promote the scientific, scholarly, and artistic contributions of Polish-Americans through educational and cultural events. In addition, the Institute aims to invite Americans – a mosaic of

 

many nations – to collaborate on diverse projects.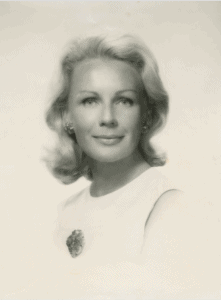 Back Then
The American Institute of Polish Culture (AIPC) is the result of a dream come true…the culmination of a vision to bring the wide spectrum of Poland's past and present, and Polonia's present day achievements in culture and education to anyone with a passion for learning and a love for the arts. The Institute started with a kernel of an idea and grew each year into the exciting and influential organization that it is today. With patience, perseverance, and a total commitment to bring this kernel into full bloom, AIPC has ensured that proven historical facts about Poland and the impact Poles have made in the U.S. are recognized. The Institute's contribution to American awareness of the literary accomplishments, artistic expression and scientific progress by Poles cannot be underestimated. 
The Institute is a labor of love imagined, founded, created and nurtured by Lady Blanka A. Rosenstiel in 1972. The original mission remains the cornerstone of AIPC's foundation to this day and from which all other projects and activities grow. This is no small achievement in a world that values trendy ideals that change rapidly in a split second, cyber environment. Lady Blanka has never lost sight of her absolute commitment to introduce Americans to the real history of Poland and to debunk the myths, mistruths and slander that were perpetrated about it during the last few centuries. She has been and is determined to show the resilience of the Polish people — their ability to rise above the worse conditions visited upon human beings with dignity and grace and their strength of spirit to never stop striving for full national and personal independence. 
Today
The success of AIPC is a testament to mankind's thirst for knowledgeable, and being able to fulfill this basic human need in so many lives with information so close to Lady Blanka's heart has been incredibly rewarding. The Institute plays an important role in the reality and truth of Poland and her people, and AIPC's presence in Polish and other American communities is strong and vibrant.
A quote that has been an inspiration for Lady Blanka since the beginning of AIPC is as relevant today as it was for her in 1972:
---
"I shall pass through this world but once. Any good therefore that I can do, or any kindness that I can show to any human being, let me do it now. Let me not defer or neglect it, for I shall not pass this way again."
Author unknown
---