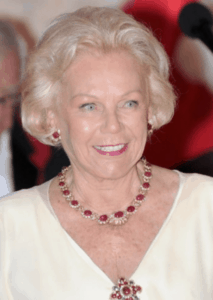 Dear Members and Friends,


What a year 2020 has been! Certainly the Institute projects we have been working on were at the top of the list. They mark not only new beginnings but also a look back at the history of five decades of enriching peoples' lives, of giving back to communities, of presenting novel ideas and analytical thoughts, of embracing friends far and wide and, most importantly, of contributing to the narrative about Poland, her people and the dynamic Polonia in America. Every year the accomplishments of my fellow countrymen and women and those in the United States give me such a national pride, a swelling of love and inspiration that keeps the Institute moving forward in achieving our mission.


The American Institute of Polish Culture now has an updated website at ampolinstitute.org It has a crisp clean design, lots of great photos from our events and programs, and is filled with information about what we do. There is a timeline of the Polish kings and queens 
for those who are not familiar with the rich history of Poland throughout the centuries, 
a section about Polonia, and interesting facts. I am really pleased with it!
 

We have also compiled a 16-page booklet that covers the years of the Harriet Irsay Scholarship Award program. It features photos of the student recipients along with a few 
of their essays and quotes. It's primary purpose is to be used as a marketing resource to help us raise the funds to keep this wonderful scholarship program strong and essential in the lives of young students. It is also a testament to the young people of Polish heritage whom we have helped since 1992. You will see the 2019-2020 scholarship winners in these pages, along with a selection of their essays.


In addition, we are in the midst of creating a Chronicle, another labor of love in honor 
of the 50 years of AIPC's work. This is a comprehensive project considering all that has happened and it has a deadline in late 2021, just in time for our 50th Anniversary. I am thinking of naming it The First 50 Years of The Institute. Keep an eye on our website for 
any updates and please consider donating to help us achieve this dream.
I must address Mother Nature and her all encompassing power to bring life into a very sharp focus indeed. The pandemic that has spread through the world since the early months of 2020 has spotlighted the preciousness of life. We are all responsible for carefully tending this magical and marvelous planet. A life-altering virus is proof that we must make changes in how we live and how we treat all living beings with whom we share life. Kindness, compassion and giving back in our daily lives will always be needed and appreciated. 

They are gifts we can share with others and ultimately ourselves. I leaned at a young age 
to never underestimate the power of these three things, that they are the foundation for a life lived wholly. They are especially important during such an emotional and challenging time that COVID19 has brought to all of us. My hope is that all of you and your loved ones meet this challenge with positive energy, strength and wisdom, and that your kindness and empathy have helped to soothe and heal others who have been vulnerable to this disease. 


My enthusiastic thanks go to my wonderful staff – Beata Paszyc, Executive Director, and Lynne Schaefer, Executive Assistant. Both of these dynamic women have worked in tandem with me for many years to keep the Institute vibrant, relevant, and rewarding. Thanks also 
to those of you who support AIPC – your friendship and generosity have made many dreams come true.

Love,