Alicja Bachleda-Curus
for achievements in the film industry and inspiring cultural exchanges between Poland and the U.S.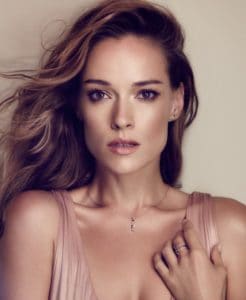 Alicja Bachleda-Curus is a Polish actress and singer who studied at both the National Ballet Academy and the National Academy of Music in Krakow. As a young girl, she performed in several musical theatre productions and represented her country at multiple singing contests around the world. To date, she has recorded five albums and continues to perform publicly. Her silver screen debut was as Zosia in director Andrzej Wajda's 1999 film Pan Tadeusz which is the biggest box office success in Poland history. After acting in multiple Polish and German films such as 1683: The Battle of Vienna, Sommersturm and Hertz Im Kopf, she relocated to New York City to master her craft at the renowned Lee Strasberg Theatre and Film Institute. Her most acclaimed films include Ondine (2009), a modern day fairy tale about a lonely fisherman who falls in love with a mysterious woman who may not be human; Trade (2007) about human trafficking and for which she received the Best Actress Award at the Boston Film Festival and the International Film Festival in Puerto Vallarta; and Spike Lee's crime thriller, The Girl is in Trouble (2015). Ms. Bachleda-Curus continues to act in national and international productions, including the action-adventure Wolfstein game series. Ms. Bachleda-Curus performances have been praised by film critics in Hollywood and she remains active in representing Poland during international film festivals throughout the world. Image source: https://www.elle.pl/artykul/alicja-bachleda-curus-dla-w-kruk
Beata Drzazga
for establishing a medical center that provides healthcare services to seniors in Poland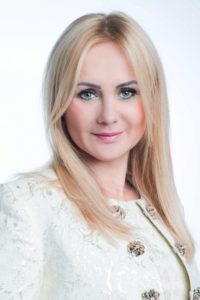 Beata Drzazga has always been passionate about helping others, especially the elderly who require special care. She believes that every patient deserves the best treatment possible and she is an advocate for innovation in the medical field. That is why, in 2000, she founded BetaMed SA, the largest specialized care facility dedicated to senior citizens in Poland. The company is comprised of 3,000 employees who annually care for over 5,000 patients throughout Poland. Nurses, doctors, physical therapists, rehabilitation specialists and non-medical personnel are available to provide unique services that have been carefully developed for a demographic of citizens whose specific medical needs were largely overlooked in the past. Every aspect of improving the quality of life for an aging population is offered, such as traditional doctor care, hospital stays, low impact exercise programs in a club environment, and holistic and spa treatments. Located in Katowice, BetaMed SA is the largest on-site facility at 26,246 square feet, while other locations and home visits are becoming more in demand. BetaMed SA's success encouraged Ms.Drzazga to open BetaMed International in Las Vegas, Nevada in 2016, a first step in taking her brick and mortar business outside of Poland. Aligned with her dedication to improving lives both inside and out, Ms. Drzazga's latest venture is the Drzazga Clinic in Chorzów, Poland, a laser therapy, cosmetology and aesthetic medicine clinic. The clinic offers exclusive facial and body treatments using state-of-the-art equipment for women and men. Ms. Drzazga has received over 120 prestigious awards and distinctions in Poland and internationally for her work in the medical industry. Some of them include the Manager of the Year – Success of the Year 2017 and Health Protection Leader 2018 awards from the Minister of Health of the Republic of Poland; the Symbol of Modern Medical Services 2018 by Monitor Biznesu; she was ranked in the top 10 of the "100 Business Women in Poland" by the managerial newspaper, Puls Biznesu; and she received the title of Nevada Business Ambassador from the Governor of the State of Nevada for developing business relations between Nevada and Poland. Mrs. Drzazga also supports many charitable organizations and social campaigns for which she received the Medal of Social Solidarity from Cardinal Kazimierz Nycz, the Archbishop of Warsaw.