Polish born Artur Chmielewski
for ground-breaking technological innovations in space craft and pioneering the first Polish Interplanetary space mission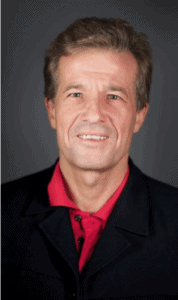 Polish born Artur B. Chmielewski has had a lifelong fascination with outer space. He was so inspired by NASA as a boy that he was determined to work with the revered institute someday. And he achieved his dream. On the way, he worked almost every possible job that had anything to do with space in Poland and America, andearned degrees in mechanical engineering and computer science from the University of Michigan and the University of Southern California.
Mr. Chmielewski has built space instruments, developed interplanetary spacecraft, managed billion-dollar missions, and organized a lab to construct a space telescope the size of a football stadium. His missions -including Ulysses, Galileo, Cassini, Deep Space 1, Space Technology 6 and 8, TechSat2, Mars Telecommunication Orbiter, Rosetta – have traveled to the Sun, Mars, Jupiter, Saturn and landed on a comet. He has worked on capturing space images of cryo-volcanoes, black holes and extrasolar planets, has developed advanced technology software and hardware, was a consultant to Hollywood movies, and designed space sculptures.
He is employed by the California Institute of Technology at JPL, a NASA Center in Pasadena, California, which is responsible for robotic space flights and where he is a project manager on the Gossamer Program, Inflatable Antenna Flight Experiment and the Cryocooler Flight Experiment. For the last two years, Mr. Chmielewski has also been an advisor to the Polish Ministry of Development which is responsible for the Polish space program. He works with the Polish Space Agency and Polish universities and firms in creating the first Polish interplanetary mission. Through his private company SpartanSpace, he is helping Polish space companies to enter the U.S. market and Polish students to get summer jobs at NASA.
However, no matter how much he is able to accomplish in space exploration, in Poland he is known for being the son of Papcio Chmiel –the author of popular comics Tytus, Romek i A'Tomek.
Marcin Gortat
for promoting Poland and establishing a charitable organization that benefits children around the world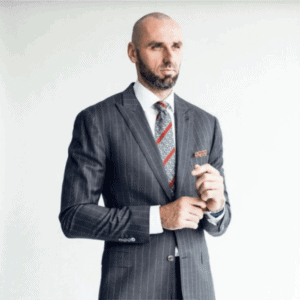 Marcin Gortatis a basketball player and the founder of the MG13 Foundation.
He was born in Lodz, Poland on February 17, 1984 and began his journey in basketball at the LKS-Lodz Sports Club. In 2004 he became a professional player in Germany for RheinEnergie Cologne for Budesliga Basketball. During his three seasons with them, he won the German Championship and three German Cups.
Mr. Gortat made a crucial decision for his career by joining the NBA draft in 2005 – he was selected in the second round with the 57th pick by the Phoenix Suns, who later traded him to the Orlando Magic. On March 1, 2008, he made his debut with the Magic playing against the New York Knicks. His skills on the court contributed to the team going all the way to the NBA playoffs, making Marcin Gortat the first Polish-born player to ever appear in the championship series. He also played for two other NBA teams – Washington Wizards and Los Angeles Clippers.
He was given a helping hand in realizing his dreams when he was a boy, so in 2009 Mr. Gortat found the perfect way to pay his success forward. He established the MG13 Foundation – named after his jersey number as a member of the Polish national team – to help young athletes pursue their dreams. It creates opportunities for children to develop a passion for basketball and to have access to adequate facilities, training, and schools. There are MG camps for kids, the School of Sports, scholarships for underprivileged youth, hands on sports training for disabled children, and providing new sports equipment for learning institutions.
Additionally, Mr. Gortat has a deep respect for the dedication and unwavering service of the Polish armed forces and hopes to instill the same in the Foundation's students. More than 15,000 people have attended the Gortat Team vs. Polish Army celebrity games whose proceeds help support the Foundation, and every year MG13 and partners organize annual vacations for 100 military children and families who have lost a loved one while serving in the army.
Marcin Gortat remains front and center in his mission to promote Poland, her people, the love of basketball, and giving back to the world communities.