GOLD MEDAL
Darius Adamczyk
Honeywell, Chairman and CEO
for being at the forefront of groundbreaking innovations that help make our world smarter, safer, and more sustainable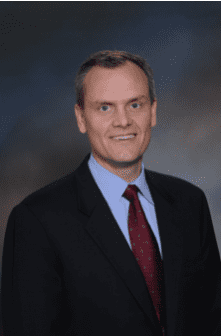 Born in Poland on February 8, 1966, Darius emigrated to the United States at age 11. He earned his MBA from Harvard University, a master's degree in computer engineering from Syracuse University, and a bachelor's degree in electrical and computer engineering from Michigan State University. He is a member of the US-China Business Council, Business Roundtable, Business Council and Council on Foreign Relations. Before joining Honeywell, Darius held several leadership positions with Ingersoll Rand and Booz Allen Hamilton.
He began his career as an electrical engineer at General Electric in 1988. He joined Honeywell in 2008 when Metrologic, where he was Chief Executive Officer, was acquired. He served as President of Honeywell's Scanning and Mobility business for four years, doubling the size of the business, before leading a turnaround over two years as President of Process Solutions. In 2014, Darius was promoted to President and Chief Executive Officer of Honeywell Performance Materials and Technologies. Before being elected Chairman in 2018 and named President and CEO in 2017, Darius served as President and Chief Operating Officer. His focus in these roles has been on accelerating Honeywell's organic growth, expanding margins, creating a premier technology company, deploying capital effectively and building a high-performance culture.
---
In addition to this year's Gold Medalist, and in conjunction with our 50th Anniversary, AIPC newly instated the Entrepreneurial Excellence and the Polonia Spirit Awards. The inaugural recipients are:
---
Entrepreneurial Excellence Award 2022
Rafal Brzoska
Integer Capital Group
for outstanding accomplishments in e-commerce and ingenuity in business solutions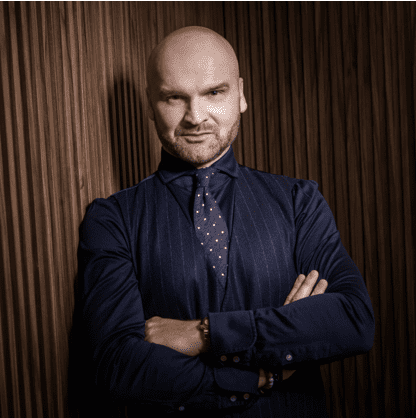 Rafał Brzoska is the originator, founder and CEO of Integer Capital Group, a leading e-commerce delivery platform. The flagship company of the Group is InPost, founded by Rafał Brzoska, which revolutionized the parcel delivery market in Poland. First InPost Parcel Lockers (self-service machines for collecting and sending parcels, open 24 hours a day, 7 days a week) marked with a yellow and black logo appeared in 2009 and very quickly became a characteristic element of Polish cities. Today, the infrastructure of InPost Parcel Lockers is the largest, most accessible and most frequently chosen form of delivery in Poland – it is as many as 16 thousand points. Only in 2020 InPost created by Rafał Brzoska handled 249 million parcels through courier services and Parcel Lockers!
However, from the beginning Rafał Brzoska's ambition was to go far beyond the borders of the country and create Poland's biggest business success on the European arena. And so, the services of the InPost Parcel Lockers network are now also available to customers in the UK and Italy. In July 2021, InPost acquired French logistics giant Mondial Relay for €513 million, which was the largest Polish private foreign investment and allowed the InPost Group to enter the Iberian Peninsula, Benelux and French markets. This year's listing on the Amsterdam Stock Exchange was the largest debut for a European technology company in the continent's history.
Entrepreneurial Excellence Award 2022
Paweł Trochimiuk
President of the Management Board, Partner of Promotion
for outstanding accomplishments in e-commerce and ingenuity in business solutions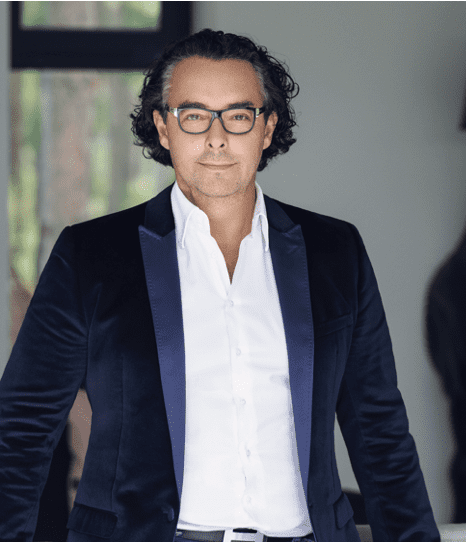 As an expert in the field of social communication, strategic consulting and management, he founded the Partner of Promotion agency in 1994. It has been the undisputed, number one agency in the public relations industry in Poland for 14 years. For over 20 years, he has advised both Polish and international companies and organizations from all sectors of the economy. His many years of experience include coordinating information campaigns for public institutions and ministries, advising during the privatization and restructuring processes, and supervision over PR projects for globalized issues.
Mr. Trochimiuk has also been a long-time lecturer at the University of Warsaw at the Faculty of Journalism, as well as at the London School of Public Relations, and the Polish branch of the global network of PR schools. Moreover, he has authored and co-authored numerous articles in the field of public relations and management, in addition to publishing four books on PR, among others by: Państwowe Wydawnictwo Naukowe, Wydawnictwo Newsline and the Association of Public Relations Companies. Highly regarded for his expertise, he is frequently selected as a Juror for Polish and foreign industry competitions, such as: Złote Spinacze, KTR, Saber Awards, Cannes Lions, BAPRA Awards, Prawda, and PR Wings. In 2021, he was awarded the title of the Personality of the Decade among Polish entrepreneurs.
Polonia Spirit Award 2022
Bogdan Chmielewski
President and CEO, Polish & Slavic Federal Credit Union
for exceptional support of Polish communities in the United States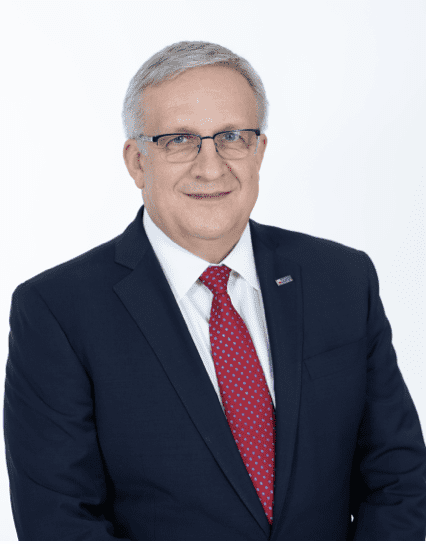 Polish & Slavic Federal Credit Union is the largest ethnic credit union in the United States. It was established in 1976 by a group of Polish immigrants with the purpose of providing financial services to the Polish immigrants from behind the Iron Curtain. Bogdan Chmielewski, President and CEO of PSFCU, has held this position for 11 years. As of September 30, 2021, PSFCU has 107,630 members and over $2.5 billion in assets. Under his leadership, the Polish & Slavic Federal Credit Union has experienced consistent growth and has become the largest sponsor of the Polish communities in the U.S., maintaining leadership not only in the financial field but also as a supporter of numerous organizations, parishes, Polish schools, etc.
Previously, Mr. Chmielewski served as a Vice-President of Business Development and Branch Administration for Wawel Savings Bank, NJ – the oldest Polish-American bank in the United States – while simultaneously providing consultant services for National Association of Cooperative Savings and Credit Unions (SKOK) in Poland, sharing his expertise and vast experience in the creation of a new credit union for Polish immigrants in Great Britain. For his work and dedication to the Polish-American community, he has received various Congressional and state recognitions. Among others, Mr. Chmielewski was honored in 2009 with the Knight's Cross of the Order of Polonia Restituta, awarded by Lech Kaczynski, President of Poland.
---